At All Natural Day Spa, our massages are customized to cater to your needs by combining our Swedish, Deep Tissue, Therapeutic, Sports Therapy, and La Stone modalities with your choice of one of our aromatic blends, creating a sense of Peace and Calming to Soothe and Ease all that ails you. We guarantee that you will leave feeling Refreshed and Inspired. Simply choose a duration that best suits your time frame and allow yourself to escape. If our custom blends do not appeal to your senses, we encourage you to request and discuss other aromatic scents and blends with your massage therapist during your consultation.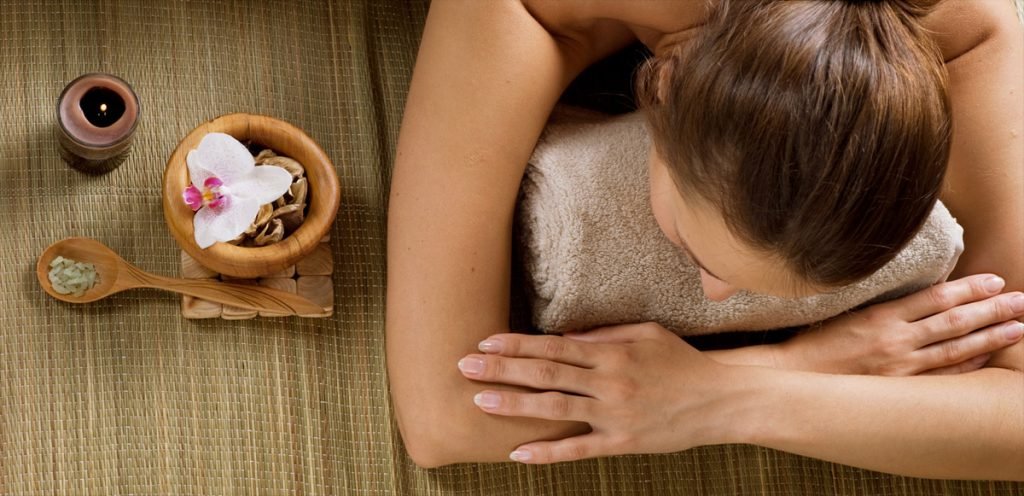 Benefits Massage Include:
Increases circulation and lowers blood pressure
Emphasizes the elimination of metabolic wastes. This is also effective because it lessens ischemia (reduction of blood supply to organs and/or  tissues which affects muscular pain)
Improves the lymphatic system which also removes waste from the body thus resulting in less swelling from injury
Used to eliminate painful knots and aches
Releases endorphins
Mechanically stretches and elongates muscles, thus increasing flexibility and durability of muscles
Stimulates parasympathetic nervous system
Reduction in pain
Helps improve weak muscles
Supports relaxation and improves sleep
Alleviates the restriction of muscles as well as tension and stiffness
Delivers more oxygen and nutrients to the muscles which reduce muscle fatigue and soreness.
Breaks up mucus and other respiratory discharge in the lungs.
Allows the body to become relaxed and begin the repairing process
Helps the body fight off colds & other illnesses
Promotes better digestion and relieves digestive problems
Relaxes body and mind
Improves all over well-being of the individual
Relief of inner tension and stress
Indulge in one of our relaxing massages and experience our organic aromatherapy oils that will relieve stress, promote tranquility, and rejuvenate the mind and body.
Swedish massage is a gentle, rhythmic massage that relaxes soft body tissue and facilitates healing. It is lighter in touch than other forms of massage and includes long flowing strokes, kneading, and friction techniques on more superficial layers of the muscles. It can loosen stiff joints, reduce muscle tension, and help clear nasal or chest congestion.
Deep Tissue Massage focuses on realigning deeper layers of muscles and connective tissue. It is especially helpful for chronically tense and contracted areas such as stiff necks, low back tightness, and sore shoulders. This massage physically breaks down adhesions to relieve pain and restore normal movement. To do this, the massage therapist often uses direct slow movements, deep pressure, as well as friction applied across the grain of the muscles.
Therapeutic Integration is a great way to target specific chronic problems of the body. Therapeutic Integration combines techniques from Sports Massage, Deep Tissue Massage, La Stone Massage, Shiatsu Massage, and Swedish Massage to structurally realign the muscles of the body.
Sports Massage uses a combination of traditional Swedish Massage and Shiatsu. By improving muscle flexibility and blood circulation, sports massages not only help reduce swellings and repair damage once an injury has been sustained, but also help prevent future injuries, help with soreness, and improve athletic performance.
Benefits of a Sports Massage Include:
• Increased blood flow
• Increased joint range of motion (ROM)
• Increased flexibility
• Increased elimination of exercise waste products (lactic acid)
• Increased sense of well-being
• Decreased muscle tension
• Decreased neurological excitability (nerves more relaxed)
• Decreased chance of injury
• Decreased recovery time between workouts
• Decreased muscle spasms
Is the study and practice of massaging particular points or areas of the feet and/or hands to stimulate mental, emotional and physical health and well-being in the entire body.
BENEFITS of a Foot Reflexology Include:
Very effective in promoting a sense of deep relaxation.
Eliminates stress which protects the immune system from illnesses.
Improves blood circulation in the feet and throughout the body to vital organs.
Blood delivers oxygen and nutrients to these organs, nourishing body tissues. If a part of the body is injured, foot reflexology can help repair the injured tissue.
Releases endorphins, making it very effective for pain management.
Stimulates the intestine, colon and other corresponding reflexes to promote regularity.
Delivers oxygen to brain cells, promoting circulation and better memory retention.
*Please inform the receptionist or your technician of any and all allergies to nuts, fruits, herbs, milk, etc. or if you are sensitive to certain scents and if you are pregnant or may be come pregnant before your appointment to avoid any discomfort or complications.
Hot stone massage is a specialty massage where the therapist uses smooth, heated stones, either as an extension of their own hands, or by placing them on the body while they massage other parts of the body. The heat can be both deeply relaxing and help warm up tight muscles so the therapist can work more deeply, more quickly.
Benefits of a La Stone Massage Include:
• Relaxation of mind and body and reduction of stress and anxiety
• Encourages better sleep

• Stimulates endorphins
• Relaxes tight muscles, breaks down adhesion Boosts lymph flow and metabolism
• Improves circulation, bringing oxygen and nutrients to the muscles and vital organs and helps them function better which improves health
• Helps balance the digestive system
• Boosts and improves the function of the immune system
• Increases the release of toxins and other waste from muscles
• Cold stones reduce or remove inflammation, blockages and congestion
• Balances the physical, spiritual, mental and emotional energies and brings balance and harmony on all levels
• Hot stones relieve pain in muscles and joints.
• The stones are able to work much deeper than a therapists hands and one stroke is believed to be ten times more powerful than a traditional massage stroke.
La Stone Deep Tissue Massage
Pre-natal & Post-natal Massage
This is a soothing gentle massage to help sore aching muscles and to help mother to be and child to find comfort and ease in this process.
Mother to be must wait until after first trimester to receive any type services of this nature to insure no health risk to either mother to be or child.
For an additional $15, add a custom blend to your massage. Essential oils are natural aromatic compounds found in the seeds, bark, stems, roots, flowers, and other parts of plants. Choose from a variety of scents such as lemongrass, citrus, eucalyptus, and the widely popular lavender
*Please inform the receptionist or your technician of any and all allergies to nuts, fruits, herbs, milk, etc. or if you are sensitive to certain scents and if you are pregnant or may be come pregnant before your appointment to avoid any discomfort or complications.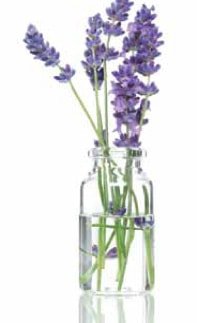 All Natural Day Spa's has incorporated a clinical approach to applying essential oils along energy meridians and visceral contact points of the back and feet to help balance sympathetic and parasympathetic nervous systems of the body. This technique improves wellbeing by reducing physical and emotional stressors and by supporting health autonomic function.
Essential oils are natural aromatic compounds found in the seeds, bark, stems, roots, flowers, and other parts of plants