Keratin Treatments For Hair Repair
Keratin treatments are a type of hair treatment originally from Brazil and marketed with a promise to provide you with strands that are smooth, straight, and free from curls or frizz for two and a half months. And though treatments are generally marketed through salons, keratin treatments can be successfully done at-home with products like Kepatos.

In addition to the visual effects, keratin treatments strengthen and moisturize, helping repair any previous damage such as splitting, fraying, breaking and frizz. The increased strength can even protect against future damage from heat or humidity to some extent and the reduced frizz can decrease the amount of time spent styling in the morning.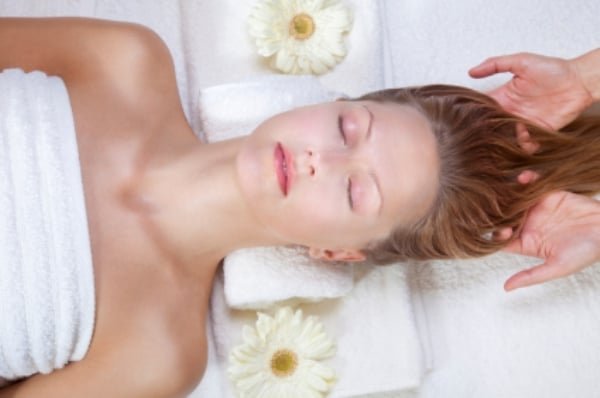 Although keratin treatments can repair most types of hair, they are more effective on specific types. The salon keratin treatments work best on hair that is coarse, curly or frizzy as these shaft types will see the best results. Because they are effective at repairing damage, they can also work well on hair that is chemically treated or otherwise damaged and some examples would include bleached, highlighted, relaxed, permed or colored hair. Those with straight or fine strands should opt for keratin shampoos instead of undergoing salon treatment because the concentrated quantities can be overpowering.
Understanding Damaged Hair
Part of the reason that keratin treatments are effective at repairing damage is the specific makeup of hair that has been damaged. When hair is damaged by styling tools, chemicals or even something as simple as brushing too often, this process degrades the proteins that form the cuticle's outer layer. The protein cells in the cuticle are created from keratin and when they are damaged, these individual cells lift and separate, leaving the inner layers unprotected. This means that the hair's inner cortex is unprotected and can be damaged by chemicals, heat or other factors.
Before entering a keratin treatment someone with damaged hair will have keratin cells in the cuticle that are damaged or even completely missing. When new keratin cells are applied during the treatment, these are able to take over the role of the damaged cells, effectively replacing them. This process is the reason that natural keratin treatments are the most effective way of repairing hair that was damaged. Although the keratin doesn't straighten the shafts, it does reduce the frizz and increase shine by repairing damaged portions through the replacement method described.
Full Highlights (Shoulder Length)

$150

Perm (Shoulder Length No Hair Cut)

$160
Haircut & Style (Shoulder Length)

$80

Shampoo & Style (Shoulder Length)

$40

Deep Conditioning Treatment No Blow Dry

$20

Deep Conditioning Treatment W/Blow

$60

Keratin Smoothing Treatment

$300

Keratin Express Blowout

$100