Why Choose All Natural Products and Services?
Everyday, we are exposed to countless toxins, free radicals, and chemicals that can damage our overall health and wellness. Since we absorb these harsh chemicals through our pores on our skin, choosing all natural organic products is an investment for your health. According to the Environmental Working Group, "One out of every five personal-care products on the market contains chemicals linked to cancer, 80% contain ingredients that commonly contain hazardous impurities, and 56% contain penetration enhancers that help deliver ingredients deeper into the skin." At All Natural Day Spa, the choice is obvious; use freshest local fruits, herbs, and organic products for beauty that radiates from the inside out.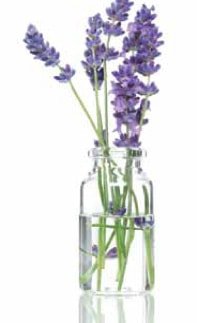 All Natural Day Spa's has incorporated a clinical approach to applying essential oils along energy meridians and visceral contact points of the back and feet to help balance sympathetic and parasympathetic nervous systems of the body. This technique improves well being by reducing physical and emotional stressers and by supporting health autonomic function. The technique is simple and uses therapeutic grade  essential oils for an unparalleled grounding experience for recipients.
Essential oils are natural aromatic compounds found in the seeds, bark, stems, roots, flowers, and other parts of plants. Please visit our Store for natural product Head to Toe.
For your convenience you may schedule Appointments Online through our website www.allnaturaldayspa.net, as well you can purchase Gift Certificates and Products.
Scheduling Appointments: When making on appointment(s), we require a credit card number, gift certificate with credit card number, or 100% cash deposit to guarantee all reservations. Please note that there will be no compensation for late arrivals. We recommend reservations be made in advanced, especially for packages on weekends or holidays. (Changes in services must be made 48 hours in advance to scheduled appointment. All appointments are final after 48 hours of change)
Cancellations: We require all cancellations be made 48hrs prior to scheduled appointment. If appointment is cancelled less than 48hrs, we automatically charge credit card for full value of the service or gift card will be charged if you do not show up for a scheduled appointment.
Gift Certificates: If the price has changed for that particular service or package the redeemer is responsible for any price increase. Treat certificate as you would cash. Call to report card lost or stolen. After a period of inactivity, card value may decrease in accordance with applicable laws and regulations. Card is reload able but not redeemable for cash. If you fail to show up or cancel your appointment 48hrs in advance, your gift card will be charged the full service of your scheduled service.
For more information, please call 408-345-6882. We are conveniently located at 1042 Lincoln Avenue, San Jose, CA 95125. You can also contact us by email at relax@allnaturaldayspa.net.